About Us
Hey, nice to meet you!!!
Hi and welcome! We are SIP & PIDDY and this is our food blog, our web world. We write, cook, do parties, take pictures of delicious foods and love to travel. Here we are a pair of one and wants to add yum to all of your life. So, we together are The Food Blogger Pro Team!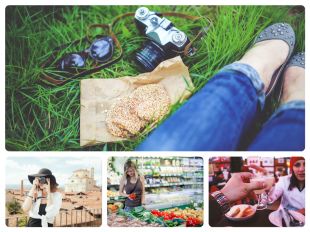 We are the spicy pair presenting all of you with great dishes. We should all savor, eat slowly as we taste the flavor, choose our very favorite cuisine, is it red or is it green?
We have spent the last five years teaching elementary schoolers by day and blogging about food by night. We love doing both jobs and never want to give either of them up.
Since in the cooking department, we are a food enthusiast with an appetite for almost everything. We love to cook any dishes as we are not strictly to anything when it comes to what we eat. We love to touch, to smell, to visualize the wonders that occur.
Oops! we forgot to add one point about us. Sip is the all-rounder; besides looking after the culinary department, he is also in charge of the tech support for allfoodsrecipes.com. And Piddy loves to cook foods that are practical, interesting and delicious. She adores noodles, lentils, curry, and pasta; she loves it all.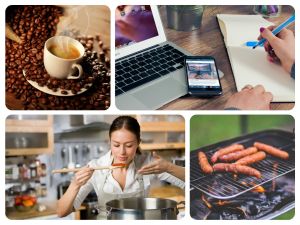 We don't see ourselves as health guru (far from that). Sometimes we are guilty of eating foods that are not as good, but we do try to stick to the healthier choices most of the time. We both truly enjoy writing the recipes as we are inspired to write them due to our passion for food and healthy living. For most of us, we think food not only needs to have nutritional value, but it also must taste good. The taste is probably more important in the short term for all of us than its nutritional value.
Some of our favorite things in our life are chocolate chip cookies, chicken fries, Mexican food, Italian Pasta, salads, desserts, sunset, and lake runs in the fall.
"So cooking is fun and learning,
There's always cleaning up to do,
And even though it's quite a chore,
It's part of cooking too.
But after all the work is done,
It will soon be time for dine,
And when someone asks for seconds,
You will know you've cooked a winner!
Yum, it is very good,
Now it's all gone."
On a more personal level, we are constantly trying to learn how to be better at things that really matter, like living intentionally and appreciating people.